03-08-2017 10:45
''The Square'', Golden Palm at Cannes, to open the Zabaltegi-Tabakalera section
The Square, latest film from the Swedish director Ruben Östlund (Turist / Force Majeure), recognised with the Golden Palm at the last Cannes Festival, will open the Zabaltegi-Tabakalera section.
The section will also  include contenders Philippe Garrel -to whom the Festival devoted a retrospective in 2007- with L'amant d'un jour / Lover for a Day, premiered at the Directors' Fortnight; and Tesnota / Closeness, the debut by Kantemir Balagov, presented in Un Certain Regard. These titles join the Spanish productions announced last week: Saura(s), helmed by Félix Viscarret, a film from the Cineastas contados series; the directorial debut of Gustavo Salmerón, Muchos hijos, un mono y un castillo / Lots of Kids, a Monkey and a Castle, winner of Best Documentary at Karlovy Vary; the documentary No intenso agora / In the Intense Now, by the Brazilian filmmaker João Moreira Salles, which competed at Berlin; and the world premiere of Movistar+ series Vergüenza, written and helmed by Juan Cavestany and Álvaro Fernández Armero. This is the first time a television series will have competed for the Zabaltegi-Tabakalera Award.
The remaining titles will be announced in the coming weeks.
----------------------------------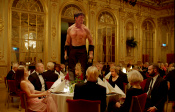 THE SQUARE
RUBEN ÖSTLUND (SWEDEN)
Cast: Claes Bang, Elisabeth Moss, Dominic West, Terry Notary, Christopher Læssø
OPENING NIGHT FILM
Christian is a divorced father devoted to spending time with his two daughters. He's a curator at a contemporary art museum, and the kind of guy who drives and electric car and supports the big humanitarian causes. He's currently working on his next show, entitled The Square, an installation inviting passers-by to altruism, reminding them of their role as responsible fellow human beings. But sometimes it's hard to live up to your own ideals: Christian's meltdown in response to the theft of his mobile phone doesn't exactly leave him in the best light... Meanwhile, the museum's PR agency has created an unexpected campaign for The Square. The response is overblown and propels Christian headlong into an existential crisis. Golden Palm at Cannes.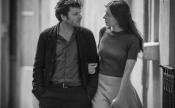 L'AMANT D'UN JOUR / LOVER FOR A DAY
PHILIPPE GARREL (FRANCE)
Cast: Éric Caravaca, Esther Garrel
A 23 year-old comes home after the breakdown of a relationship to find that a woman the same age as herself now features in her father's life.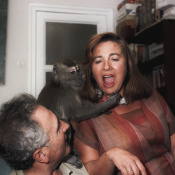 MUCHOS HIJOS, UN MONO Y UN CASTILLO (LOTS OF KIDS, A MONKEY AND A CASTLE.)
GUSTAVO SALMERÓN (SPAIN)
Cast: Julia Salmerón, Antonio García Cabanes, Gustavo Salmerón, Nacho Salmerón, Ramón García Salmerón, David García Salmerón, Paloma García Cabanes
This is the story about Julita, a matriarch whose three childhood wishes have been granted: lots of kids, a monkey, and a Spanish castle. At her 81 years old, one of her children needs to find the vertebra of his murdered great-grandmother, lost among the exorbitant amount of weird objects she has hoarded throughout her life, revealing a very picturesque family history. This unique old lady is about to find the meaning of life. Winner of the Award to the Best Documentary at Karlovy Vary.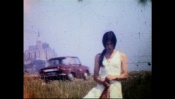 NO INTENSO AGORA / IN THE INTENSE NOW
JOÃO MOREIRA SALLES (BRAZIL)
Made following the discovery of amateur footage shot in China in 1966 during the first and most radical stage of the Cultural Revolution, No Intenso Agora / In the Intense Now speaks to the fleeting nature of moments of great intensity. Scenes of China are set alongside archival images of the events of 1968 in France, Czechoslovakia, and, to a lesser extent, Brazil. In keeping with the tradition of the film-essay, they serve to investigate how the people who took part in those events continued onward after passions had cooled. The footage, all of it archival, not only reveals the state of mind of those filmed - joy, enchantment, fear, disappointment, dismay - but also sheds light on the relationship between a document and its political context. What can one say of Paris, Prague, Rio de Janeiro, or Beijing by looking at the images of the period? Why did each of these cities produce a specific sort of record?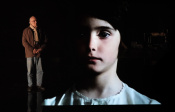 SAURA(S)
FÉLIX VISCARRET (SPAIN)
Félix Viscarret is a young director. Carlos Saura is a living legend. United by the Cineastas contados initiative tribute to the genius from Aragon, Viscarret devises a plan for his personal portrayal of the veteran filmmaker. It's brilliant. It will show the most intimate Saura through conversations between the master and his 7 children. All accept. Saura isn't fond of talking about the past. Viscarret insists. Saura likes painting. And photography.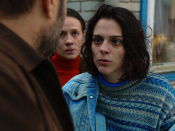 TESNOTA / CLOSENESS
KANTEMIR BALAGOV (RUSSIA)
Cast: Darya Zhovner, Olga Dragunova, Artem Tsypin, Nazir Zhukov, Veniamin Kats
1998, Nalchik. A Jewish family is in a dangerous situation: a young man and his fiancée are kidnapped one night and the next morning his family receives a ransom note. The amount demanded is so high that the family is forced to sell its small business and seek help from the local community. Un Certain Regard FIPRESCI Prize.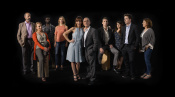 VERGÜENZA
JUAN CAVESTANY, ÁLVARO FERNÁNDEZ ARMERO (SPAIN)
Cast: Javier Gutiérrez, Malena Alterio, Vito Sanz
Jesús and Nuria have a problem: no matter what they do, they're always the laughing stock of their family and friends, stupidly making a fool of themselves. He is a wedding and christening photographer, but believes he has a calling to show his true talent in 'artistic' photography. She believes that after her temporary crises she'll start to have a more interesting life. Together they must decide whether being so pathetic is just a passing virus or if they actually have a chronic disease. Vergüenza is a ten chapter television series.